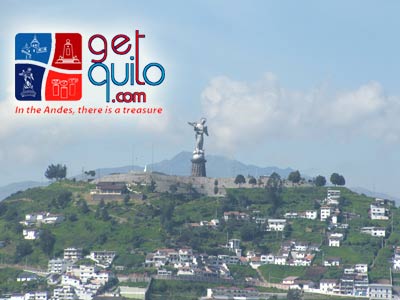 This name was given by the Spanish, but there are believes that its original name was "shungoloma", that in quichua means "hill of the heart". The Incas had here a temple for a god called Yavirac.
It divides the center from the south of the city. The only Inca legacy that we can observe in the present time is the call "Olla del Panecillo" that surely was used for the irrigation of crops. Its altitude is of 3000 meters.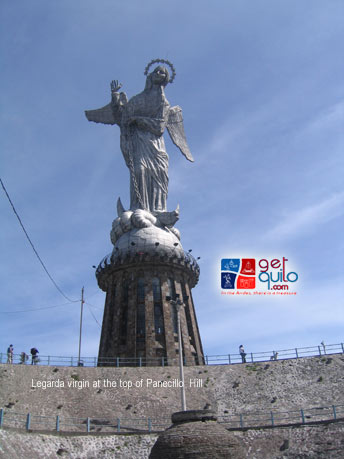 In 1976, the Spanish artist Agustín de la Herrán Matorras made a the aluminum monument of Virgin which decorates the peak of the hill. The monument is made up of seven thousand pieces; it is considered the greater aluminum representation of the world. It is a copy of a sculpture of the Ecuadorian artist Bernardo de Legarda of the Immaculate Virgin.

How to get there?
To get there walking, you can use one access that it starts in García Moreno street. If you want to go by car use the avenue Melchor Aymerich, it is the only road that connects the downtown it with the top.
The best way is to take a taxi to the top of the hill in Plaza Grande square if you are already in the Quito Downtown, the best is at Garcia Moreno street in front of Carondelet Goverment palace, the taxi will cost just 1,5 or 2 USD with taximeter on, always take it when the taximeter is working, if the taxi driver tells you the device doesn´t work, he doesn´t have one or something, just down and don´t be fooled by this people. The trip takes just 15 minutes in rush hours to the top, the city view is amazing and you couldn´t forget this experience.